Miscellaneous articles, lessons ...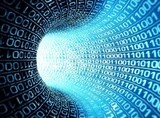 A small synthesis (in french) on the way computers treats numbers. formats,consequences on accuracy and problems of algorithmic.
This article is about numerical precision, algorithm choice and optimisation. The whole on the existential question of the best method of computing sin or cos function.
After writing a few lines of program, you probably faced with source codes containing small words difficult to understand. The few lines of this article discuss some useful aspects of these C and C++ identifiers/modifiers.